My son Logan has wanted a pair of Heelys for a long time now,  I had always came up with an excuse why I would not buy them for him, maybe it was at of fear of him falling and hurting himself.  When business to business sent out an email to do a review for Heelys I knew that I was going to be able to get Logan his first pair of Heelys. I was quick to jump on this opportunity, and I order X2 Heeys. These shoes have two wheels in the sole which is a big help for beginners.
When I received them I got a call from my daughter McKayla and she was so excited that Logan Heelys could fit her also.  She was taking them on a spin and was so excited that she could hardly contain herself.  When I got home with Logan we had him put them on and my oldest son A.J was trying to help Logan ride them.  Then Logan got frustrated with him and decided that he did not want to wear them.
Later that same day he went outside by himself and figured out how to ride them by himself.
With Logan new Heelys he loves to have his dog run right beside him as you can see in the video that we created of him with his new Heelys.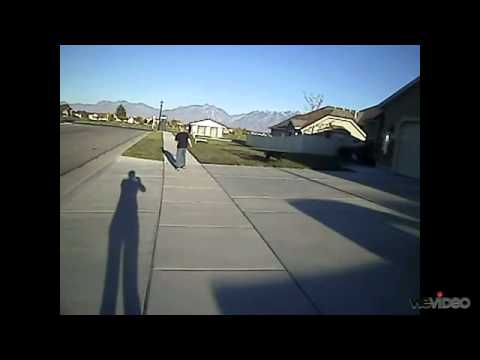 Heelys sent me a pair of Heelys to review and they are also  throwing a Black Friday special!! Between Nov 25-Nov 28, Buy any pair of Heelys, get the second pair for $25. Or buy a Nano, and get a pair of shoes for $25, and get free ground shipping on all orders! With the Holidays just around the corner you will not want to miss out on this opportunity.